userapi.com
To have a wallpaper or to not have it is an individual's choice. But after watching this, I don't think you will be able to leave your desktop..wallpaperless! .
Here's how you can arrange your desktop.
1
An Internet Explorer is sometimes scary
userapi.com
2
For those who hate it more than a virus
userapi.com
3
When you are a perfectionist your desktop should be something like this
userapi.com
4
Chrome? Is that some kind of a worm??
userapi.com
5
An ideal wallpaper for space lovers
userapi.com
6
This monitor is Indeed, clear!
userapi.com
7
When you create a Simpson out of your Folders
userapi.com
8
Neo, what to choose?
userapi.com
9
Sometimes,setting a wallpaper is an art
userapi.com
10
When you cannot think about anything but football
userapi.com
11
When you hate it so much that you wish to crush it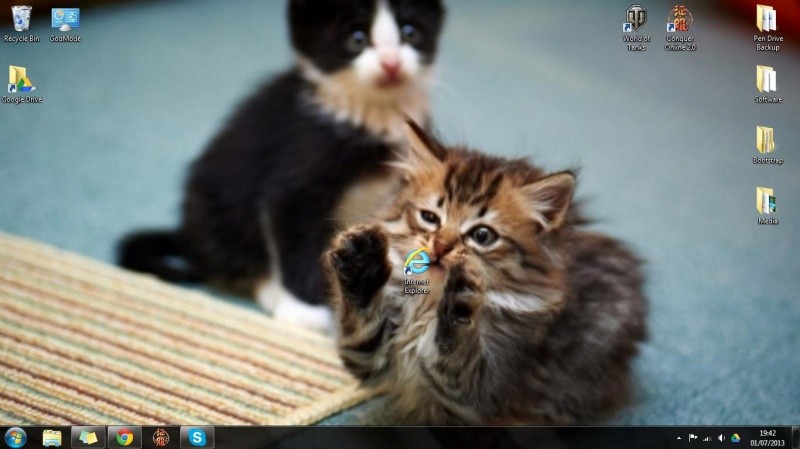 fishki.net
Not everyone can be this creative in setting their Wallpapers
---