Twins, are rare, finding two play together at a professional level is even rarer. here lets take a look at the top 7 most famous twins in sports
1
Paul and Morgan Hamm.
pictures.gi.zimbio.com
Paul Elbert Hamm and Morgan Hamm are American gymnasts. With Paul winning the gold medal in the all-around and both brothers helping the U.S. team to a silver medal finish. The two took some time off after the 2004 games, and ultimately did not compete in 2008.
2
Sven and Lars Bender
data.whicdn.com
Both these players managed to reach the highest level over in Germany in the Bundesliga. While Lars plays for Bayern Leverkusen, his brother plays for Borussia Dortmund and has had great success in the league.
3
Kelly and Coco Miller
cache3.asset-cache.net
Kelly Miller and Coco miller are professional basketball player in WNBA. If Atlanta can win a game and extend the WNBA Finals, there's a good chance twins Kelly and Coco Miller will have had something to do with it.
4
Monique and Jocelyne Lamoureux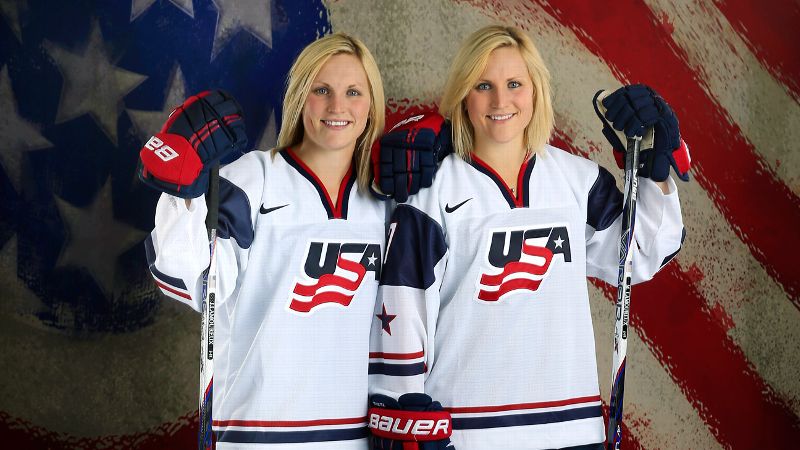 a1.espncdn.com
Monique and Jocelyne Lamoureux are twins who decided to not take up dainty activities such as cheerleading. These gorgeous girls are hockey players. Given the amount of equipment that hockey players are required to wear, you may not be able to tell how hot these two are, but once the helmets come off, you'll get a glimpse. It's amazing that both of them still have all their pearly whites.
5
Rogelio and Ramiro Funes Mori
rivermillonarios.com
One is a striker and the other a defender, and both played for River Plate in Argentia before immigrating across to Europe.
6
Bia and Branca Feres
regretfulmorning.com
The Feres twins have had quite a career both in professional sports and outside of sports. As competitive athletes, they were both synchronized swimmers, starting in the sport at a young age. Bia and Branaca were expected to compete in the synchronized swimming event at the 2008 Summer Olympics in Beijing. Sadly for television viewers everywhere, they did not.
7
Philip and David Degen
1.bp.blogspot.com
These Swiss players also had the honor of playing in the same team at Basilea, and managed to both get selected by Switzerland for the 2006 World Cup becoming one of the only twins to do so. Eventually only Philipp was chosen to play in a match but both of them have had very simular footballing careers.
After all two is always better than one.
---