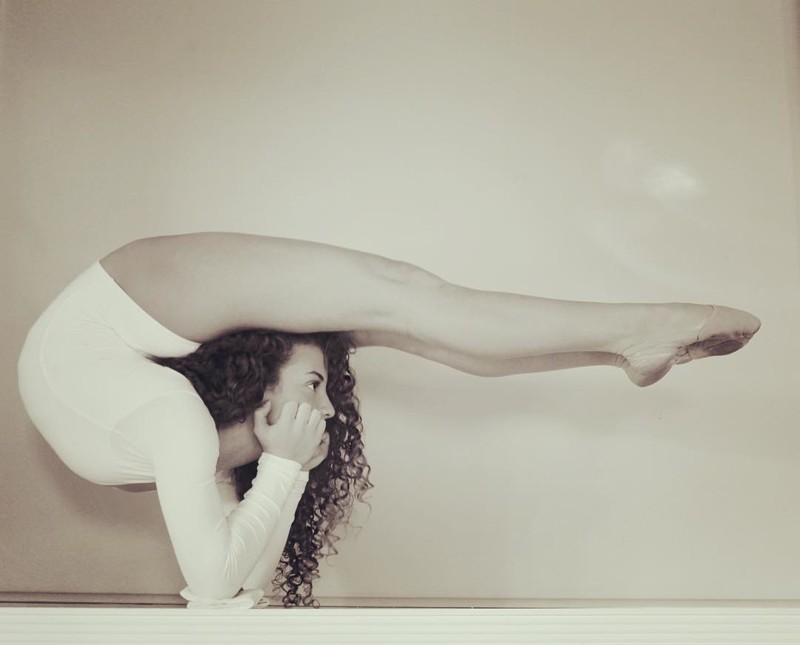 flickr.com
American acrobat Dossi Sophie (Sofie Dossi) amazed everyone with her incredible flexibility, which has already been called supernatural. 16-year-old gained fame thanks to TV project America's Got Talent ( "America's Got Talent"), in which she came out of the top ten finalists.
instagram.com
Sofie Dossi was born on June 21, 2001 in Cypress, California. Before she participated in America's Got Talent, she was a competitive gymnast and a dancer. Her interest in being a contortionist arose when she saw a video online when she was 12 years old. Sofie has a brother named Zak Dossi. She learnt the art of balancing and flexibility on her own with the help of YouTube videos and she used to practice daily in her home. After a year of strict practice, she started performing in front of her family members and relatives. Many companies came to know about Sofie, and they hired for larger events and parties.
Since day one, Sofie has made quite an impression on the judges of America's Got Talent. She even received the golden buzzer due to her amazing performance as a contortionist, which included hand balance, and aerialist moves. Due to her participation in the show, she has a huge fan following of more than 40,000 followers on Sofie Dossi's Instagram account.
instagram.com
The breathtaking performance earned her a rightful standing enovation from AGT judges Simon Cowell, Heidi Klum, Mel B and Howie Mandel. Needless to say, we are already smitten with this amazingly talented girl and are looking forward to seeing more of her slay-tastic routines.
instagram.com
instagram.com
Sofie made it further than any aerialist act in the show's history.
instagram.com
Dossi's inspiration is to enthrall audiences by showing them a unique performance they have never seen before, so she is always motivated to create innovative shows.
---