ell.h-cdn.co
A woman and her bike, is a beautiful thing!
To every biker gal, her helmet is her Crown. Here are ten outstanding female riders who put the tyre on fire!
1
Beryl Swain TT
The debut of the first female TT rider, Mrs Beryl Swain, riding a 50cc Itom. She completed the two-lap race half an hour behind Degner, coming home 22nd of 25 finishers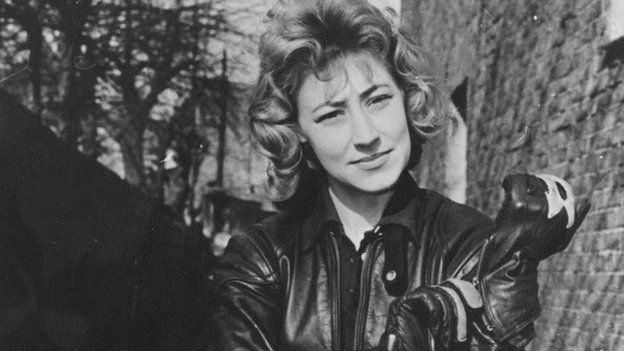 ichef.bbci.co.uk
2
Linda Botherstone
Linda Bootherstone-Bick has travelled the world by motorcycle for over fifty years and continues to ride. For her upcoming seventieth birthday she is planning to ride South America and be with friends playing her music.
wima.org.
3
Ana Carrasco Gabarron
Born in Spain, she started riding bikes aged three, competed in the Spanish MiniGP series and rode in the Spanish 125 Championship, Ana Carrasco, 17, is the only current female competitor in MotoGP, riding a Kalex KTM in Moto3.
blog.ktm.com
4
Nina Kaplan
Nina Kaplan grew up around motorcycles and tells Harley-Davidson that she loves the power and freedom of being on two wheels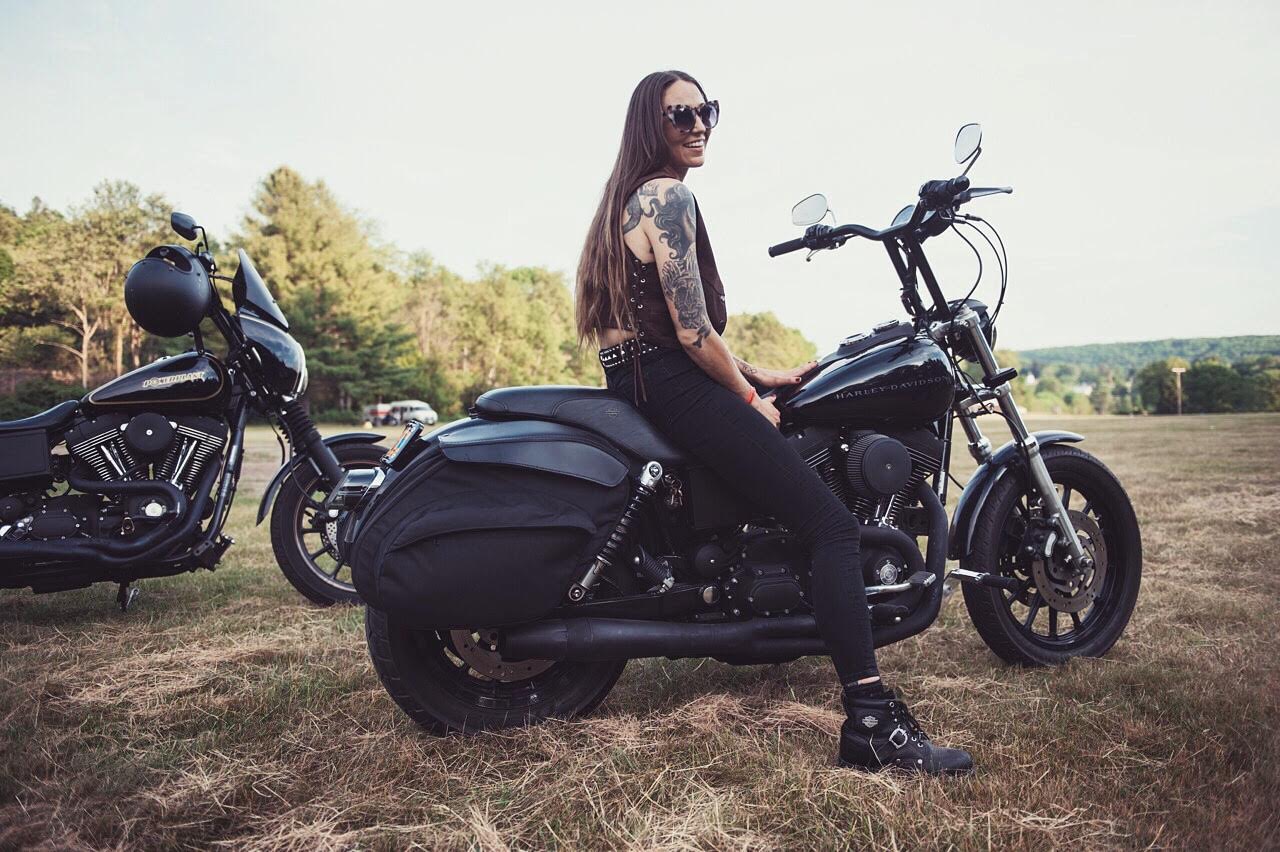 themotolady.com
5
Meg Marie
Megan Marie is a former Disneyland dancer turned florist turned biker.
motorcyclistonline.com
6
Lanakila MacNaughton
Specializing in the photography of the modern-day female motorcyclists, MacNaughton has dedicated her career to capturing and revealing the courageous and beautiful women who live to ride.
squarespace.com
7
Imogen Lehtonen
Imogen is a 5-Ball Leather & tattoo model who loves bikes and was a member of the Harley-Davidson's 100 years celebration of strong and confident women riders led by renowned photographer and motorcyclist Lana MacNaughton and the Highway Runaways Ride.
5ballracinggarage.com
8
Jane Daniels
If you think the dirt is no place for a lady, think again. 20-year-old Husqvarna-supported rider Jane Daniels is the Uk's number one female enduro rider
politisonline.com
9
Jenny Tinmouth
Jenny is a Guinness World Record Holder - an accolade received for being the first and only female competing in the British Superbike Championship!
bauercdn.com
10
Maria Costello
Only female motorcycle solo racer to become a Member of the Most Excellent Order of the British Empire (MBE). She holds the Guinness World Record for being the fastest woman to lap the Isle of Man TT course at an average speed of 114.73 mph until Jenny Tinmouth took the record at the 2009 TT
costelloracing.com
Here we have two lessons!
1. There's always gonna be somebody that feels like you don't deserve the shit you have
2. Just Fuck'em and Ride on!
---