kurir.rs
Ending a relationship can be very difficult. You can be lucky, and finish everything in a very good way with the one who was your boyfriend ... but in most of the time, your ex turns out to be an idiot ; and the worst is that it's hard to get out of your life. There are many types, and we have all gone through them. Let's see if you remember them:
1

The missing.

You broke up with him and he did not say a word to you at the time. He took his things, said goodbye and left. Pride, surely. You never heard about him again.
tumblr.com
2

The Happily engaged .

With this boy you went through a bad time and some time later he met another and never broke up with her again. You feel some happiness because he is well, but in truth you could never get over it, and you still miss him. When you think about him you feel like Katy Perry singing The One That Got Away
gurl.com
3

The Betrayer.

He cheated on you, and from what they tell you, it was more than once. You hate it, and you're absolutely right. You simply try to avoid any encounter with him because you would vomit in his face. Well, not so, but you would throw a glass of water on it whenever you could. You no longer have contact with him.
mshcdn.com
4

The ex turned friend.

With this boy, what seems impossible happened, because after break up, you both remained friends. You just were not for each other, but every time you see each other you talk for a long time about how your lives are going. It is not that you both are better friends, of course, but there is a very nice bond that you never thought of having with an ex.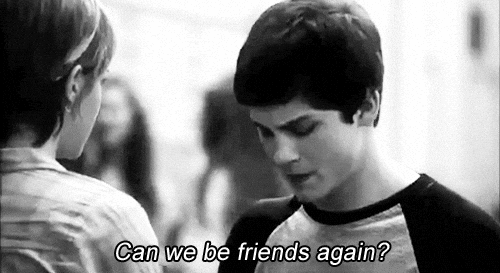 giphy.com
Also read : Winning Ways to Make Up With Your Girlfriend After a Fight
5

The half boy friend.

You left him because everything became very intense. Just a month passed and already declared himself in love. Let's be honest, it tired you. He's a good guy, but you got a little scared ... the bad thing is that months have passed since then and he keeps insisting. He is clearly the one with the broken heart.
giphy.com
6

The Ex who keeps trying.

He broke up with you because he said that things were not the same anymore. He tried to be gentle, saying it was nobody's fault. Then, a month later, you saw on your Facebook that you were in a new relationship ... with you it was over less than three weeks ago. Yes, a damn. But as good damn as he is, he does not lose the opportunity. giphy.com
Also read : Dear Gals Don't Expect Your Man to Confess These 10 Things
7

The intellectual.

everything was going well and you had an incredible time, but from one day to the next he broke up with you because he felt overwhelmed. Yes, because your boyfriend was an intellectual, he felt he did not have time to be in a relationship, but at the same time he told you that you were amazing and that he did not want to lose contact with you. Of course, they were still friends and if something else happened from time to time, I would not complain. How convenient, right?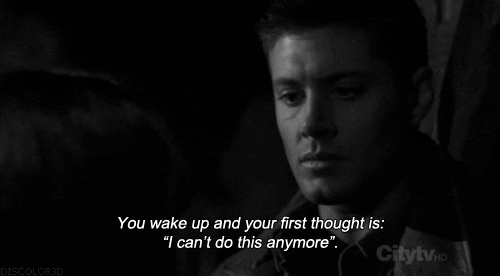 giphy.com
8

The Egocentric.

With him you also finished, but it was not easy, because just as it was always good to discuss, so was that day. He left very angry, since he was always very egocentric, and he repeated a thousand times that you would regret it.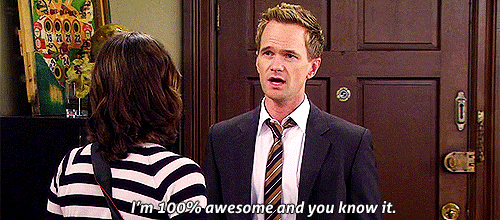 wdrimg.com
Which of these ex have passed through your life? Did We miss some? Please, tell us if you have another one!