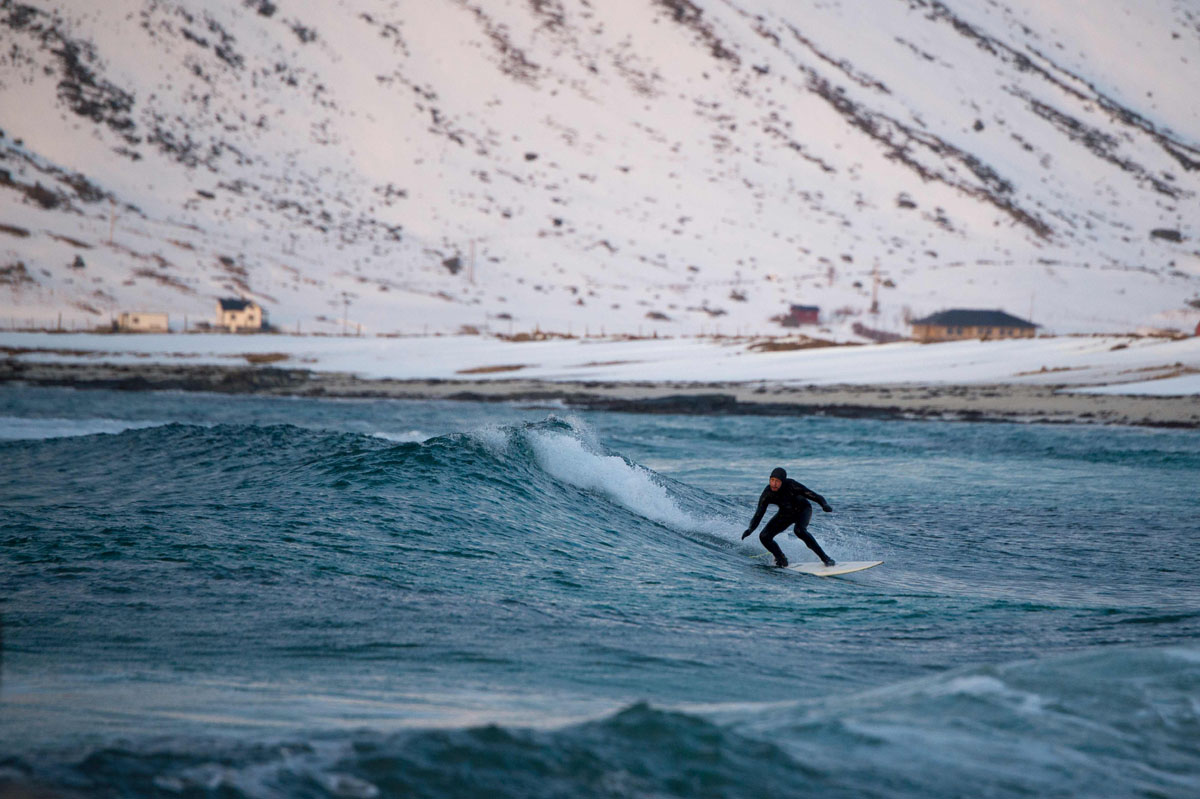 Olivier Morin
At present, surfing is one of the most popular sports, and it was born back in ancient times, thanks to the inhabitants of Polynesia. The first board invented by them did not differ special grace and ease, they had a massive size and weighed about 70 kilograms.
Olivier Morin
Now fans of this sport, born in the heat of Polynesia can be seen not only in the warm waves at the sandy beaches, but even in harsh Arctic waters.
Olivier Morin
It turns out that the increasing popularity is gaining more recognition for Norwegian surfing. It even has its own school, one of the most established surf school in the world! That's where we are goinf to talk about.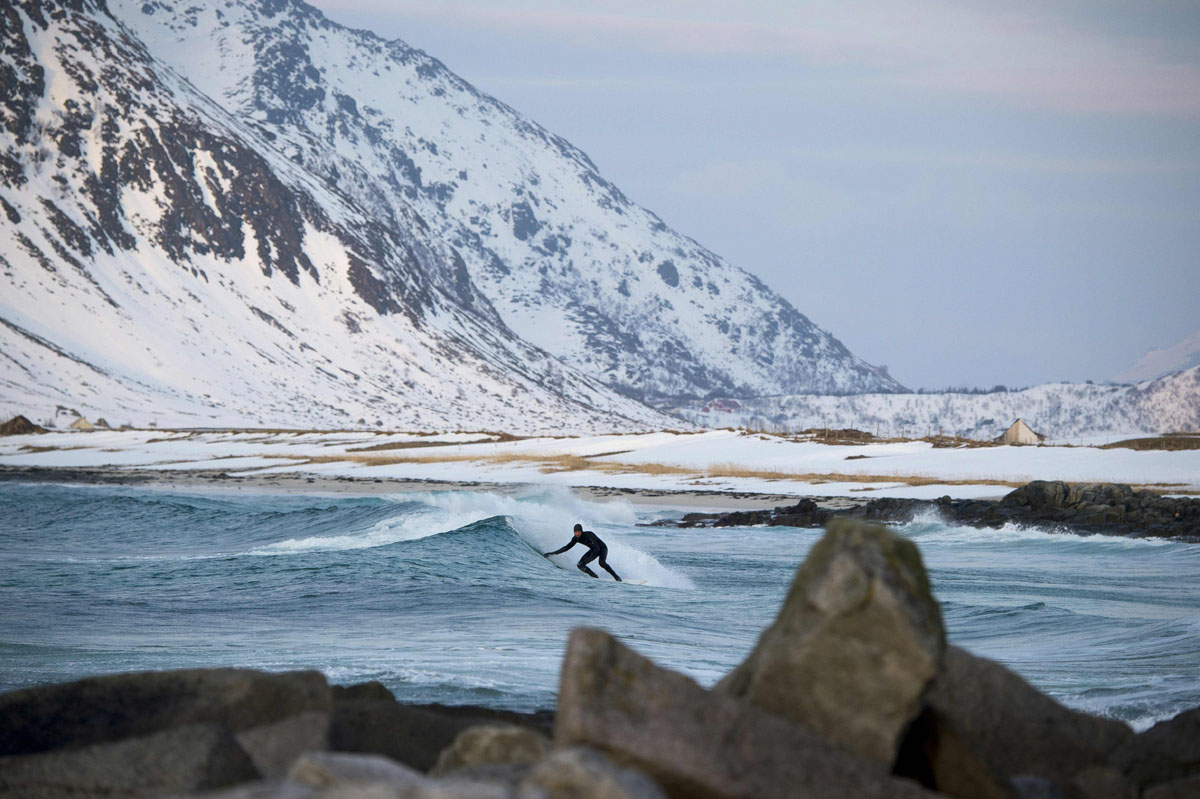 Olivier Morin
Place called Unstad is a small village with several houses, anybody can visit here. It is the eponymous camp for surfers.
Olivier Morin
Here you simply cannot do anything without warm wetsuits, because the water temperature is 5 ° C, and the air temperature - minus 2 ° C.
Olivier Morin
The place is exceptionally beautiful and picturesque, so not only extreme athletes visit here, but also those who simply want to enjoy the beautiful landscapes.
Olivier Morin
The Norwegian School of surfing will provide you an experienced coach, and all the necessary equipment can be rented.
Olivier Morin
Evenings surfing lovers gather around the table, drinking hot tea and talking.
Olivier Morin
Board size varies depending on the riding level.
Olivier Morin
Do not think that only experienced surfers enter into the harsh Norwegian waters, beginners, too, are not uncommon.
Olivier Morin
After an extremely challenging cold wave encounter they usually get into a hot bath. In the photo you can see the legendary Australian surfer Tom Carroll (on the left) , who obtained two titles.
Olivier Morin
Surfer riding a wave north near the snow-covered rocks stone.
Olivier Morin
Here the waves are so harsh, but marvelously beautiful. This is arctic surfing in Norway.
Olivier Morin
---