ggpht.com
Shah Cheragh is a mosque which is located in Shiraz in Iran, the name means "King of Light" and looking at these photos you can see why. Inside the structure it is covered with tiny mirrors, which reflect the light in every direction. Despite the weather, nature and people, the mosque remained an absolute gem, has been renovated several times, but still brighter than bright, enough to attract many visitors and tourists from all over the world.
ggpht.com
ggpht.com
yomadic.com
ggpht.com
ggpht.com
More mirrors in the shrine to Sayyed Mir Ahmad, brother of Emam Reza, died in Shiraz in the 9th century, the Shah-e Cheragh (king of the lamp). The inside is entirely covered in mirror mosaic
tumblr.com
pinimg.com
dreamstime.com
atlasobscura.com
dreamofiran.com
knowledgehi.com
yomadic.com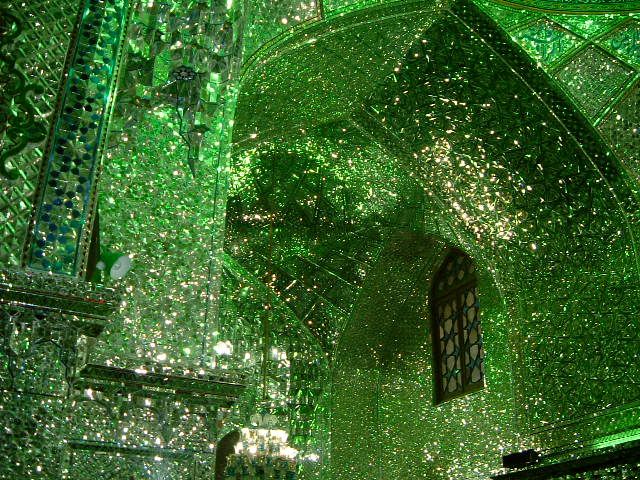 photobucket.com
ggpht.com
ggpht.com
Located near the centre of the sophisticated city of Shiraz in central Iran – Shah Cheragh is easy to get to. There is no entry fee. Remember, you must remove your shoes, and ladies, you must wear a Chador – these are freely available, but perhaps give yours the sniff-test before draping it over your head.
We'd like to know your Comments
---