chinasmack.com
What's that feeling, when you are sipping your hot coffee sitting in your living room couch and all of a sudden a train passes through your balcony?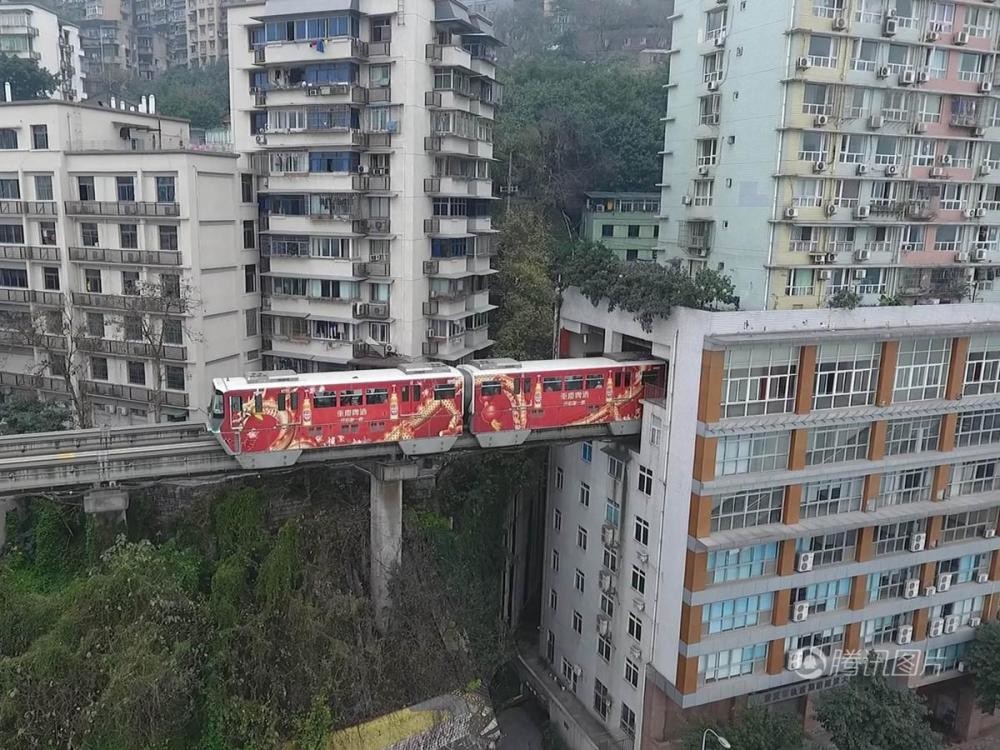 web.popo8.com
In Chongqing, one of the largest cities in terms of population in China, one of the monorail line runs right through the house. Its residents can board the train at the station Liziba, which occupies two floors of the house - the seventh and eighth.
chinasmack.com
Monorail line is constructed so as to pass through a hole in a residential 19-storey building. Surrounding walls of flats in contact with the tunnel and the distance to the side and bottom of windows is less than a meter.
>
focusjunior.it
Although local live virtually on a busy station, the noise from the trains suppresses special equipment. Daily Mail The publication states that the sound disturbs residents no more than a working dishwasher, but according to other sources, people complain about the noise and headaches.
eastday.com
Such a decision - the result of a compromise: thanks to him, it became possible not to demolish the whole building for a new monorail line. The representative of the Department of Urban Transport said: "Our city is very densely built up, and the search for space for new roads becomes a difficult task."
youtube.com
In the city of Chongqing in south-east China's 49 million people live on an area of ​​80 thousand square kilometers - in the area can fit twice the Netherlands (compared to the 12 millionth Moscow occupies 2,500 square kilometers). In this situation, city planners have to be creative in the distribution space.
---