1.bp.blogspot.com
Are you a spice lover? Are you looking for a small hits both sweet and spicy flavour? For your truly happy moth, here are some spicy dessert recipes that will fire up your sweet buds.
1
Chocolate covered Habanero Peanut Brittle
cdn.skim.gs
For a sweet and spicy snack or dessert, grab a piece of this amped up chocolate-covered peanut brittle. The secret ingredient is habanero powder.
Click here for recipe
2
Jalapeno Cheesecake Icecream
static1.squarespace.com
It's like frozen cheesecake, with candied jalapenos with a graham cracker swirl.
Click here for recipe
3
Fudgy,Spicy Cinnamon Chile Brownie
sweets.seriouseats.com
A fudgy brownie with spicy ground cinnamon, kosher salt, aleppo chile and dark chocolates
Click here for recipe
4
Spicy Chocolate Bark with Chipotle and Almonds
rackcdn.com
It is very beautiful to see and also tasty to eat.
Click here for recipe
5
Mango Chili Popsicles
static1.squarespace.com
This easy to make Mexican-inspired Mango Chili Popsicle recipe is made with only 4 ingredients and makes a perfect healthy afternoon snack or dessert.
Click here for recipe
6
White Chocolate Spice Cake
2.bp.blogspot.com
A recipe for a birthday layer cake: spice cake with white chocolate cream frosting.
Click here for recipe
7
Pumpkin Spiced Cookies
culinaryserendipity.com
This Pumpkin spiced cookies are cakey and spicy and pumpkinny. And it's like a fall party in your mouth.
Click here for recipe
8
Salted Chocolate Diablo Cookie Ice Cream Sandwiches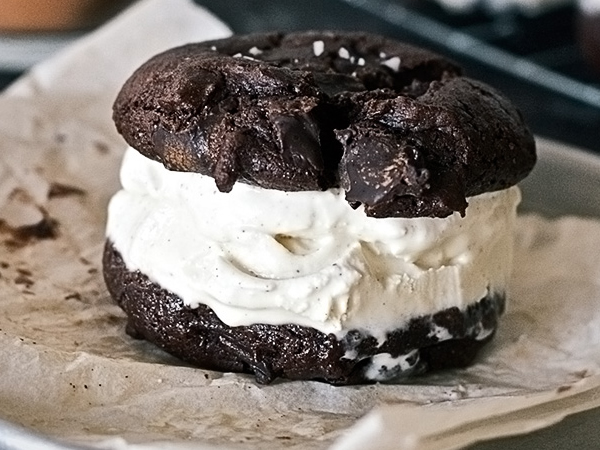 confusedjulia.com
These incredible little ice cream sandwiches are Super rich, super fudgy, super dense chocolate cookies sandwiching smooth vanilla ice cream.
Click here for recipe
9
Butterscotch Pie with Curry Crust
static1.squarespace.com
The savory-sweet crust pairs harmoniously with the rich and creamy butterscotch filling. The whipped cream gives a little relief to the rather intense flavor and the toasted cashews give it an ever-so-pleasant crunch and nuttiness.
Click here for recipe
---