It will make you look prettier in your wedding day and make your wedding dress look perfect.
1
Hair Comb
pinimg.com
This type works well if you wish to embellish a very simple veil or to accent your hair updo. If you use a birdcage veil, all the more this will work very well. Almost any hair comb headpiece you find will match any adornments that your gown has.
glamadonnashop.com
2
Fascinator
pinimg.com
A fascinator is a perfect choice for adding that vintage feels to your dress. It can also be worn with any hairstyle. This can also be used with a birdcage or pouf to add some finish.
static.artfire.com
3
Wedding Hair pin
pinimg.com
And this is just not any random hairpin! They should be hair pins for weddings! To get that elegant updo, add a touch of the wedding hair pains to get your hair some needed sparkle without overdoing it. If you prefer the subtle or simple just to keep your hair in place, this is a great option to get.
ae01.alicdn.com
4
Hat
pinimg.com
A hat carries a bit of a retro vibe, but can work really well with certain theme weddings or appropriately replace a veil for some religious ceremonies. Additionally, hats are wonderful for beach and other outdoor weddings as they'll help keep the sun out of your eyes and off your face
g03.a.alicdn.com
5
Veil
pinimg.com
This formal, traditional headpiece is a no-brainer for many brides, yet others are unsure whether they want to stick with this tradition or not. An easy compromise to appease older family members is to wear a veil for just the ceremony and then remove it for the reception.
pinimg.com
6
Bridal Barrette/Hair Clip
pinimg.com
This is a good option if you wish to let your hair down during your wedding day. You get to flip back some of the bangs or hair to keep them out of the face and at the same time show off some flowing curls.
img2.everafterguide.com
7
Crown/Tiara
pinimg.com
This is very common; you get to wear this with a veil or use it alone and whether you wish to have your hair down or not. This is a very versatile type of bridal headpiece, not to mention a good option if you wish to go for a princess look.
pinimg.com
8
Hair Ribbon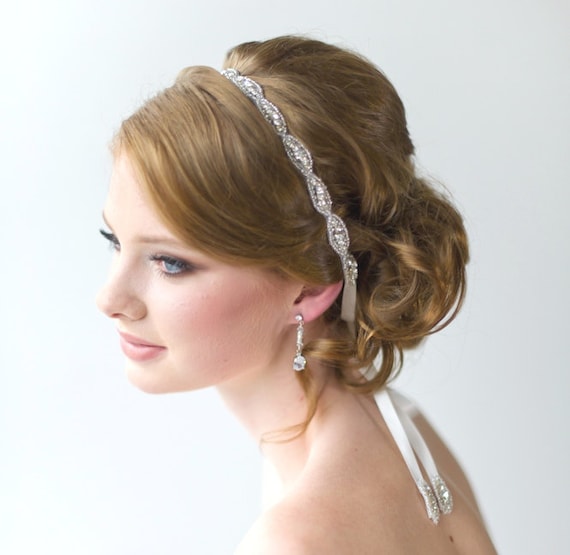 etsystatic.com
The hair ribbon is the perfect choice for brides that want a braided hairstyle for their wedding. The good thing about this type of headpiece is that it can be worn either on long hair or short hair. This is a great option to choose for outdoor weddings.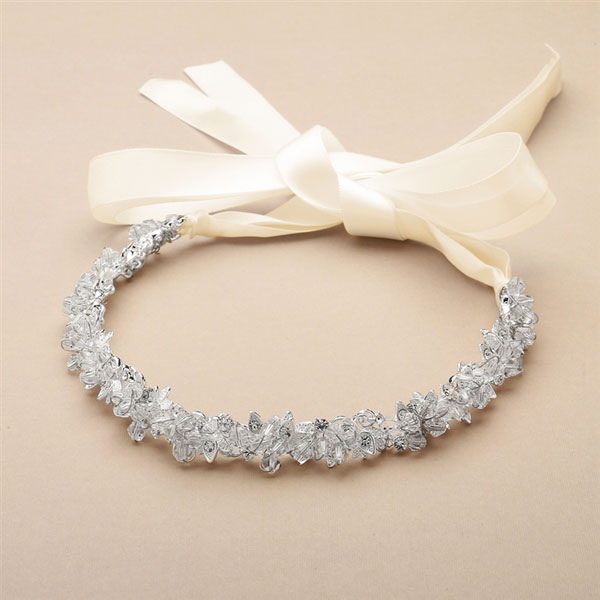 zaphira.co.uk
9
Flower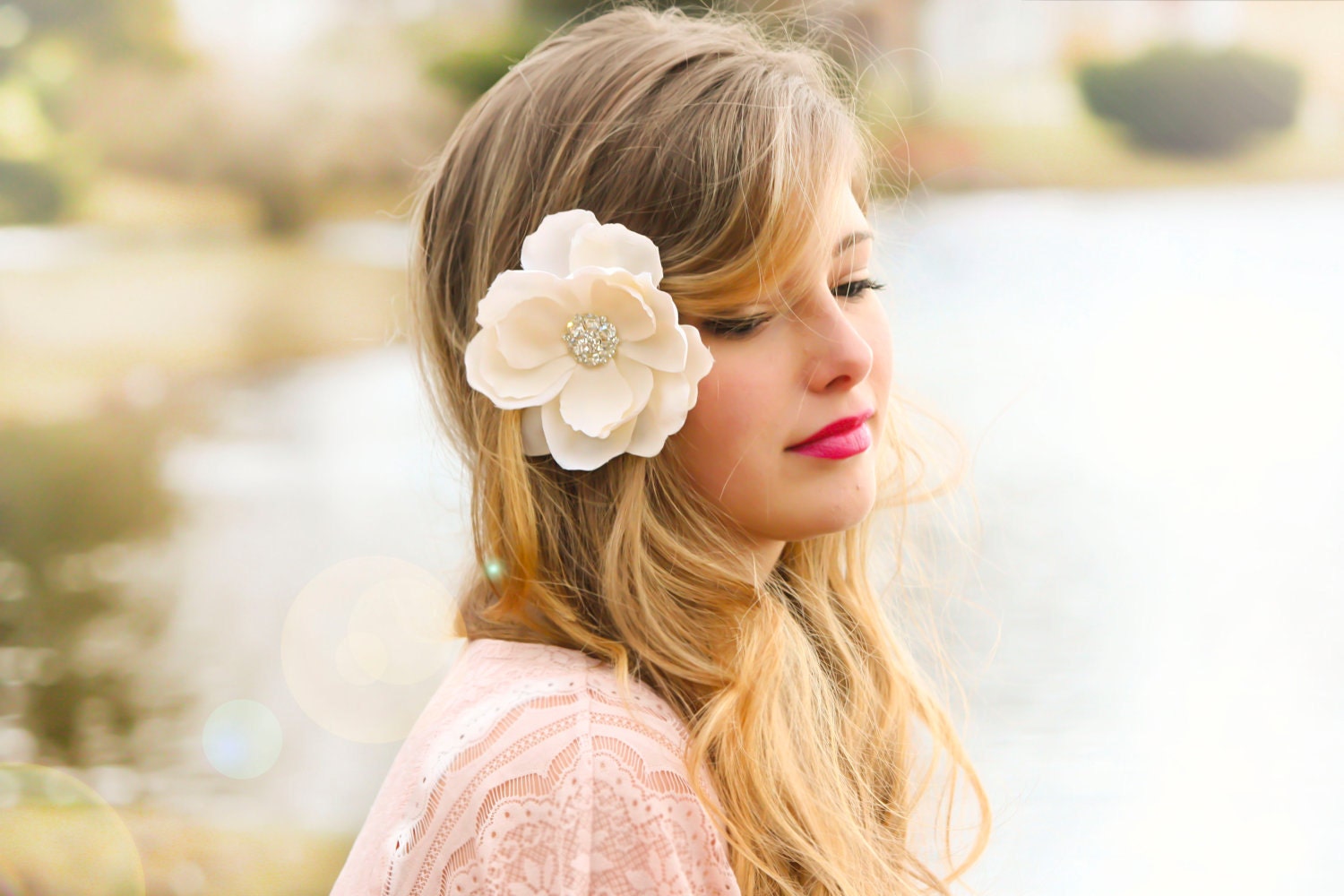 etsystatic.com
If your wedding dress has got some flower accents, use flower hair accessories, too! This is an ideal look to go with just using a flower hair clip or pin, or even go bolder by making your flower garland. Make sure that you use the same flower that is also used with your bouquet for that added consistency!
artistsinbusiness.com
10
Hairline/Headband
pinimg.com
This is another versatile option to get. It can be worn to keep the hair our of the face or if the bride wears her hair down. These are very flattering headpieces for short haired brides.
cdn.shopify.com
---