twimg.com
I'm sure most of you remember this heartwhelming scene from Cameroon's Titanic.
The film tried its hardest to be faithful to the true Titanic story. Throughout there are numerous references to real anecdotes, as told by the survivors. However, the spooning scene is not based on fact. In real life, the old couple involved actually chose a far more puzzling way to die.
historicalhoney.com
Isidor and Ida Straus and Macy's department store in 1906[Source: Wikipedia]
Well it was the real story of Isidor and Ida Straus. They were first class passengers on the Titanic. As Isidor and Ida were among the elite passengers on-board, they acquired quasi-celebrity status by default. Although they never courted fame.
Also read : 10 Celeb Couples Who Separated and Then Reunited.
impulsegamer.com
The couple's wealth and age virtually assured them of a place in a lifeboat. However, Isidor did not feel he should take up the place of another passenger.
Also read : 12 Celeb Kids Who Certainly Won the Genetic Jackpot
'I will not go before the other men,' he declared.
It seemed, then, that Isidor intended to die. As people desperately tried to get Ida into a boat, she also refused. She told her husband, and all within earshot,
'We have been living together for many years.Where you go, I go.'
It was impossible to argue with them. Their bond was unbreakable. Whenever they spent time apart they would write to one another every day. They celebrated their birthdays on the same day, even though there were months between their birth-dates. They were like loved-up sixth-formers, only with more hair in their ears.
Also read : The Dance Marathon
They caused on-looking romantics to hear golden harps being plucked by angels.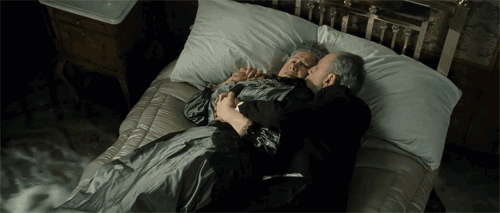 20th century fox
Whether or not they stayed on the deck-chairs until the bitter end is unknown. But it is where they were last seen. The couple chose to die together on the doomed ship as it plunged beneath the icy waves in the North Atlantic.
Bonus! Here is the deleted scen from the movie.
youtube.com
We'd love to know your comments on this