fanpop.com
His self-titled album is due to be released on May 12. Meanwhile this heartthrobe singer just gave us a wonderful treat! Harry Styles couldn't have asked for a better start to his solo career and we fans could'nt have asked for a better performance. He Tried something big: as the musical guest on "Saturday Night Live"'s first-ever live coast-to-coast show.
dailymail.co.uk
He wore Gucci during his two-song set, and needless to say he was looking so dashing.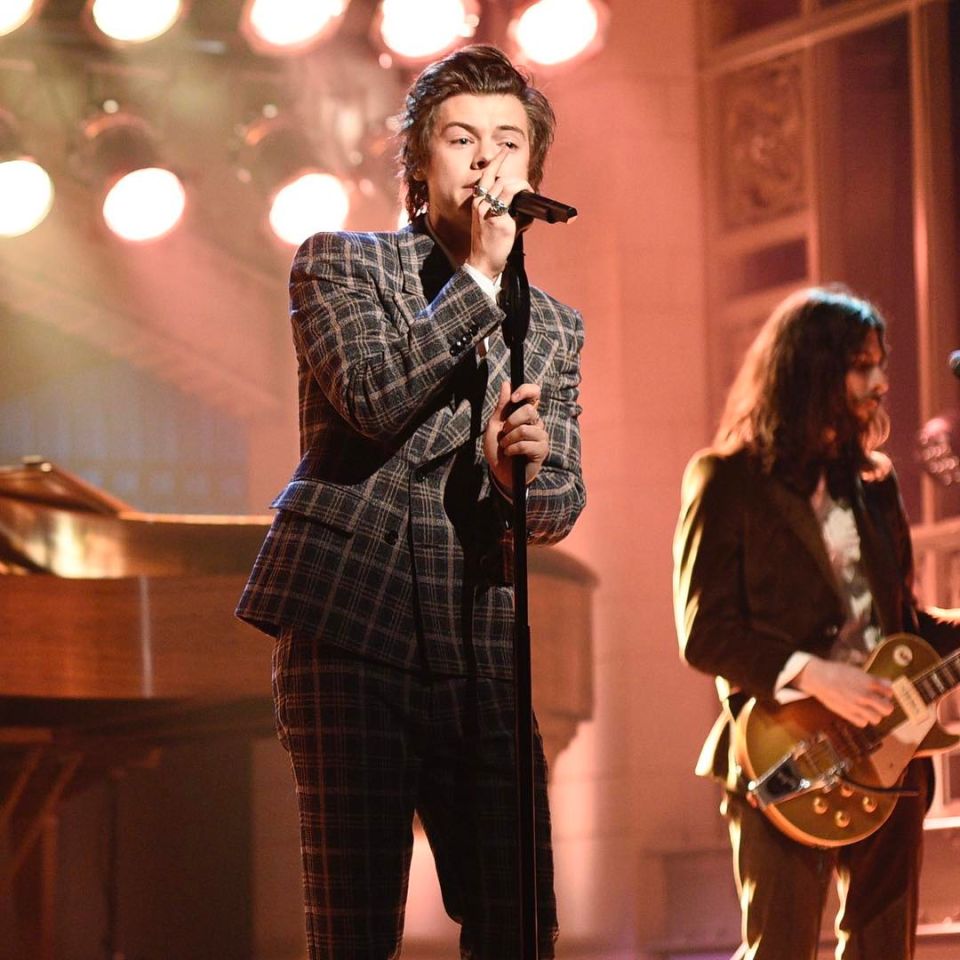 fashionista.com
This one direction star is all set to start his solo career. and tbh, Styles was the key factor that attracted many of us to fall in love with the band.
imgix.net
Harry's fans were freaking out thinking of a breakup from the band due to some undying tensions between Louis Tomlinson and Harry Styles. But they were eagerly waiting when they learned about his solo debut.
andreas-windisch.at
And we must admit, this guy knows how to make his fans happy. His performance at SNL last day is a sold proof that he is going to kill it!
youtube.com
At the same time, fans are speculating over the topic of one particular song.Even before fans have not listened to it speculation has erupted on social media around the title and its similarities with a Taylor Swift track titled Welcome To New York.
wordpress.com
The suspicion rests on rumours that the two pop stars dated in 2012 in New York and the internet has trouble forgetting it. Whatever!For time being, lets ignore it.
kickasstoo.com
Another positive news is that his performance at SNL has marked another hit and it has finally dethroned Sheeran's Shape of You. Also it has ended Ed Sheeran's chance of making Australian chart history.
Styles will make his acting debut in Christopher Nolan's action-thriller Dunkirk (2017) which is based on the British military evacuation in World War II.
---