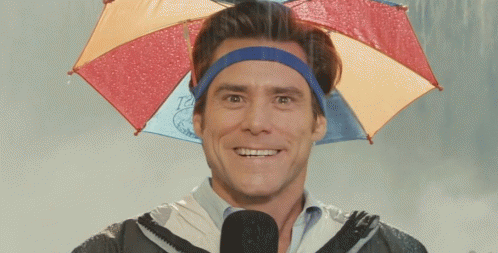 tenor.com
Often people compare the success you achieve with the education you have, and there's nothing wrong with it, but one thing that people need to understand is that not always can education be the parameter of success. And, if you have any doubts, just continue reading.
1

Johnny Depp
wordpress.com
Johnny Depp actually dropped out of high school to pursue a music career. He made his first film appearance in the horror classic "A Nightmare on Elm Street."
2

Robert Downey Jr.
hindustantimes.com
At the young age of 16, he dropped out of Santa Monica High School to pursue acting full time.The decision was based on his childhood days because he began acting at the age of 5 as a child actor.
Also read : Hidden Talent of Famous Celebrities That Not Many of Us Know
3

Eminem
rap-up.com
Eminem attended Lincoln High School in Warren, Michigan, where he failed the ninth grade three times and eventually dropped out at the age of 17. Despite being a poor student, Eminem always had a deep affinity for language, devouring comic books and even studying the dictionary.
4

Nicolas Cage
bdbphotos.com
At age 15, Cage fell in love with acting during a summer class at the American Conservatory Theatre in San Francisco. He dropped out of Beverly Hills High School to pursue an acting career, making his debut on television in 1981.
5

Jennifer Lawrence
celebwallpapers.net
One of the most recent revelations about the schooling life was done by Jennifer during the promotion of her movie, Red Sparrow. During the 60 Minutes interview, the actress said, "I dropped out of middle school. I don't technically have a GED or a diploma."
Also read : Majority of the People Cannot Do These Things, Can You?
6

Nicole Kidman
articlebio.com
Nicole Kidman dropped out of high school to pursue her career in acting. She went on to win an Oscar for her performance in the film "The Hours."
7

Rihanna
yourblackworld.net
Bad Girl RiRi earned her first record deal from Def Jam Recordings just at the age of 16 and that compelled Rihanna to leave the school.
8

Kate Winslet
hautehorlogerie.org
Kate Winslet began her acting journey at the young age of 17. Before starring in, Heavenly Creatures, the actress left her schooling at the age of 16. In an interview, she said, "I left school at 16 and I went to work in a delicatessen to save money to get the train to London to go on auditions."
9

Tom Cruise
nymag.com
At a young age, Tom Cruise decided to become a priest, but during his schooling, he changed his mind and to pursue acting, the actor left the school.
Also read : Left Handed Celebrities
10

Marilyn Monroe
biography.com
Marilyn Monroe was a child who spent a lot of time being passed around to different foster homes. Rather than becomeing abandoned by another family, Monroe (then known as Norma Jean Baker) decided to marry her boyfriend and drop out of high school at the age of 16.
aplus.com
What do you think of all the successful celebrity high school dropouts? Share your thoughts in the comments section.