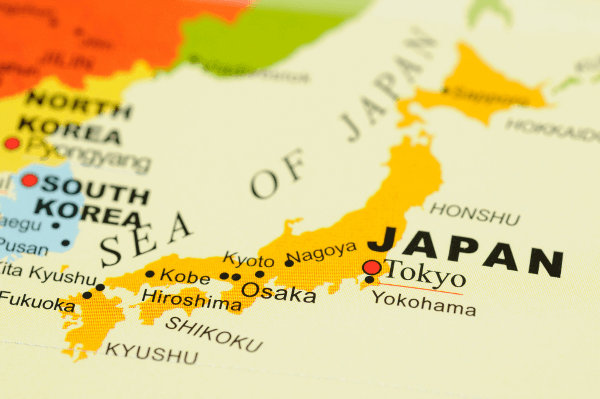 boutiquejapan.com
In Japan, April month starts in cherry blossom season in much of the country and ends with Golden Week, Japan's biggest spring holiday.

Here are some Japan's biggest events and seasonal attractions in the month of April.
1
Sakura Season
wordpress.com
March 15 to april 30
Early April is sakura season in the middle parts of Japan including Tokyo, Osakaand Kyoto. Hanami parties break out under the trees wherever cherry blossoms can be found.
2
Miyako Odori
onozomi.com
April 1 to April 30, Kyoto
A Geisha performance in Kyoto that has been held each year since 1873. The show takes place in the historic Kaburenjo Theater and includes a tea ceremony demonstration before the show.
3
Inuyama Festival
cdn.cheapoguides.com
April 2 to April 3, Inuyama
A small town matsuri centered around Inuyama Castle. The Inyama Festivalwas first held in 1635 and features 13 antique floats that are several stories tall. The massive floats are paraded through the narrow streets of town with impressive skill and determination. Each float has a karakuri mechanical puppet at its peak that's basically an Edo-era robot.
4
Kanamara Matsuri
cromosomax.com
April 3, Kawasaki
The Kanamara Matsuri, or Festival of the Steel Phallus, at a Kanayama Shrine in Kawasaki is increasingly popular in recent years due to much media coverage. The festival features a wide range of phallic symbols and a mikoshi with a steel phallus on top.
5
Tateyama Kurobe Alpine Route
go-nagano.net
Mid April to End of November (unconfirmed)
The dramatic Tateyama Kurobe Alpine Route with its 20 meter, or 65 foot,snow walls opens in April.
6
Takayama Spring Festival
dragonflytours-japan.com
April 14 to April 15
A festival to welcome Spring in Takayama, a town deep in the Japanese Alps that's amongst the snowiest places in Japan. The Takayama Spring Festivalfeatures 12 tall floats that are considered priceless antiques.
7
Earth Day Tokyo
media.timeout.com
April 23 to April 24
Japan's biggest Earth Day related event in ever-interesting Yoyogi Park. Earth Day Tokyo features musical performances, healthy food and information booths for a variety of environmental organizations.
8
Golden Week
cotoacademy.com
April 29 to May 5
A collection of four non-consecutive holidays timed to coincide with Japan's most dependable spring weather. It's common for people to take off the gaps between these holidays meaning that many people have about a week off. Golden week is the busiest travel season of the year in Japan. Local hangouts such as movie theatres, shopping malls and cafes also get incredibly busy. Travel prices shoot through the roof, trains are packed and highways are jammed. The biggest of the Golden Week holidays is Children's Day on May 5th. Japan is decorated with millions of koinobori in April in preparation for the holiday
When are you visiting Japan?
---